I woke up to this playing on The Current this morning. I can't imagine a better Christmas song to wake up to.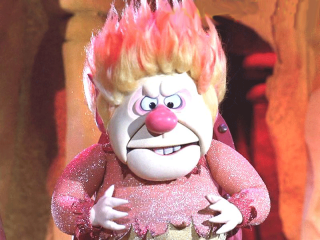 I'm Mister Green Christmas
I'm Mister Sun
I'm Mister Heat Blister
I'm Mister Hundred and One
They call me Heat Miser,
What ever I touch
Starts to melt in my clutch
I'm too much!
I never want to know a day
That's under sixty degrees
I'd rather have it eighty,
Ninety, one hundred degrees!
Oh, some like it hot, but I like it
REALLY hot! Hee hee!
http://www.youtube.com/watch?v=yon2YuXssvo
<3 Heat Miser